Come Meet Our Leaders!
SECTION CHAIR

Kristen Srna MSN, RN
Daughter of a labor nurse, Kristen Srna MSN, RN started her own career in a small critical access hospital-the same one at which she birthed two of her three children. Growing up and receiving care in rural Kansas, Kristen had a passion for rural maternal healthcare. Working in rural area evolved that passion into realizing a need for empowering rural nurses to provide competent and evidence0based care to their patients. Through AWHONN Kansas, Kristen started the first virtual AWHONN Chapter, providing nurses across the state with access to relevant and evidence-based practice. Additionally, Kristen completed the AWHONN Emerging Leaders Program in 2018. Relocating to Montana in late 2018, Kristen assumed our section Chair role in 2019. Kristen has also served on the AWHONN Research Advisory Panel for two years with a focus on evidence-based practice implementation. Kristen joined the Montana Perinatal Quality Collaborative Safe Sleep Task Force in 2019. She currently works at Benefis Health System in Great Falls in a obstetric leadership role.
Contact
Great Falls, MT
913.307.6801
SECTION SECRETARY/TREASURER
Heather Tasker MSN, RNC-OB
Heather Tasker grew up in the NW and is from Salem, Oregon. She attended Oregon State University and then when on to graduate with her BSN from San Jose State University in 2003 and an MSN in Nursing Education from Gonzaga University in 2011. Maternal newborn nursing has always been her love and she has been able to combine caring for moms and babies with her other passion of teaching students to also love this area. She has worked in the Washington State, Northern California, Southern California and Bozeman, MT where she and her family are finally able to put down some roots. Heather lives with her husband and four kids and their crazy cat. She enjoys teaching, growing things in her garden and exploring the beautiful state of Montana.
Heather became actively involved with MT AWHONN Chapter in 2017 to bring up-to-date evidence based education to the state. She loves meeting everyone across Montana and hopes to fulfill the educational needs of Maternal Newborn and Neonatal nurses each year as part of the AWHONN MT team!
Contact
Bozeman, MT
SECTION MEMBERSHIP COORDINATOR
Ali Largess BSN RN, RNC-OB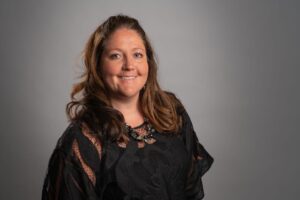 Ali, a Montana Native, growing up in Bozeman has given her the appreciation of community and being involved. Graduating from Montana State University, she has her BSN,  RN license and RNC-IP OB. Community involvement is very important to Ali which is seen through her volunteering with Cancer Support Community, Local health fairs and Speaking about Perinatal Loss at Mountains of Courage at Montana State University. She currently works at Bozeman Health in the Family Birth Center Labor and Delivery and Mother Baby Unit and serves as a senior preceptor for Montana State University Nursing Students. She joined AWHONN 3 years ago and became the AWHONN Montana Membership Coordinator in 2019. Education of evidence based practice is very important and She looks forward to working on change and expanding education amongst our nurses who care for our vulnerable patient population. Ali was chosen as one for the AWHONN Emerging Leaders Program 2020-2021 to focus on diversity and equity amongst our very important patient population.
Bozeman, MT